he last time I sat down and chatted with Chris Hoy, we were having breakfast at the GB team's hotel in Copenhagen, where the last round of the 2008-9 World Cup was taking place. Chris was looking forward to a successful run-up to this year's Track Cycling World Championships. As we all now know, a big crash in the Keirin put paid to those plans. And so, it was an atypically inactive Chris I sat down with for a chat, whilst his Great Britain teammates were preparing in the track centre for another day's training for the World Championships.
Chris is now resigned to having to wait a year before he can again chase more rainbow jerseys:
"I realise I need to rest to overcome this injury because if I give the body time to recover, there shouldn't be any problem. But if I keep training, even if it's not high intensity training, every time the injury starts to heal, it's torn apart again and long term, what comes from that could be bad, so that is why they told me I had to stop".

"I may even need an operation to clean the area where the hip is damaged and have been told I may be off the bike for between three and eight weeks, which is longer than I anticipated and frustrating. But, again, it could have happened last year so it could have been a lot worse than it is. It is frustrating nonetheless and I am really disappointed to be missing out on riding the Worlds but in a long career, this is the first time I have missed anything major so I can't really complain."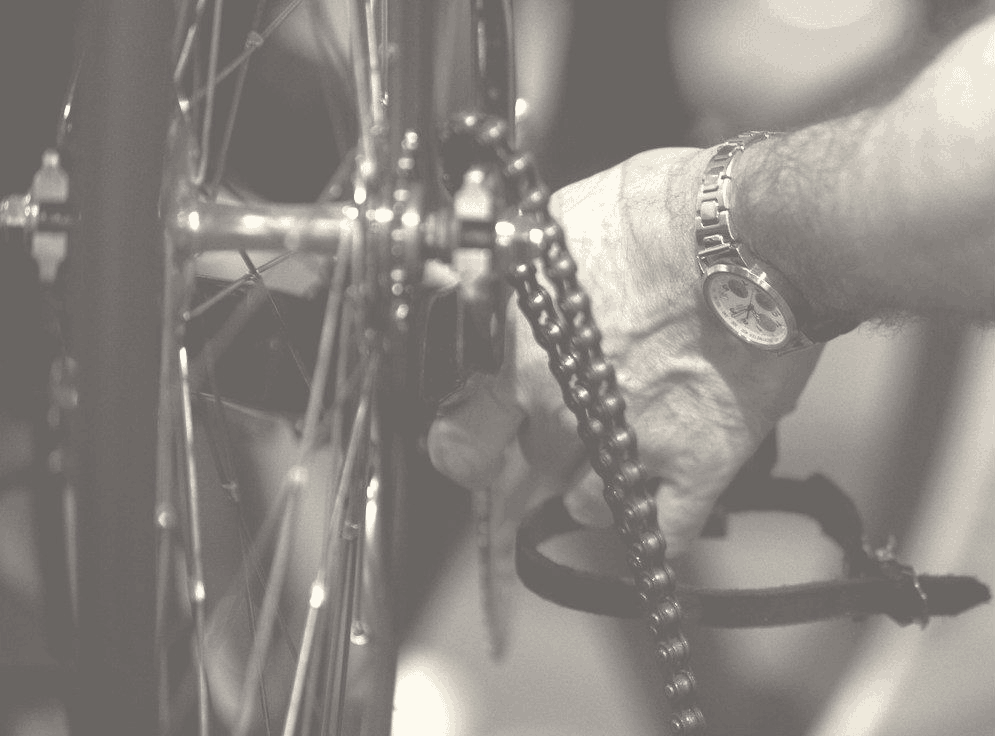 Asked if he is able to do any sort of training, even if it's just on the upper body, Chris replied
"I don't do any specific upper body weights because there is a risk of gaining muscle mass and I'd be less aerodynamic. All the strength work I do for the upper body is done on the bike so really any work involving flexing or stretching the muscles around the hip is out, so that pretty much rules out everything."

"So really it's about resting now. It's the end of the season for me so there is no temptation to rush back into it, which there would be if I had races coming up -- I'd be counting the days. I do want to get back on the bike but it is more important I rest the injury properly, allow it to heal fully and then start to rebuild for next season."
I put it to Chris that with the Commonwealth Games next year, the team will have two major competitions in the one year (with the worlds) and then the World Cups to follow, so perhaps having time out is going to be a good thing long term, both mentally and physically?
"It is amazing how quickly things come around and we're already talking about the Commonwealth Games which is next season's big goal, alongside the World Championships. So you could be right, because there was such a big build up for Beijing, 18 months with pressure and expectation. People also talk about the come-down (post Olympics) if you haven't performed well and not had a good event but to have had an exceptionally good event like I did is almost the same because you do have a period of readjustment."

"I have been incredibly busy since the Olympics and my life has changed out of all recognition. Because of the success, and having to deal with those changes, I have had to put into place measures to make my life a bit more manageable, so hopefully I can get back to riding my bike, and nothing else, like it was before Beijing."

"That is the important thing for me, being able to focus on my training and competition and still do things outside of that but only when it doesn't impede on my performance."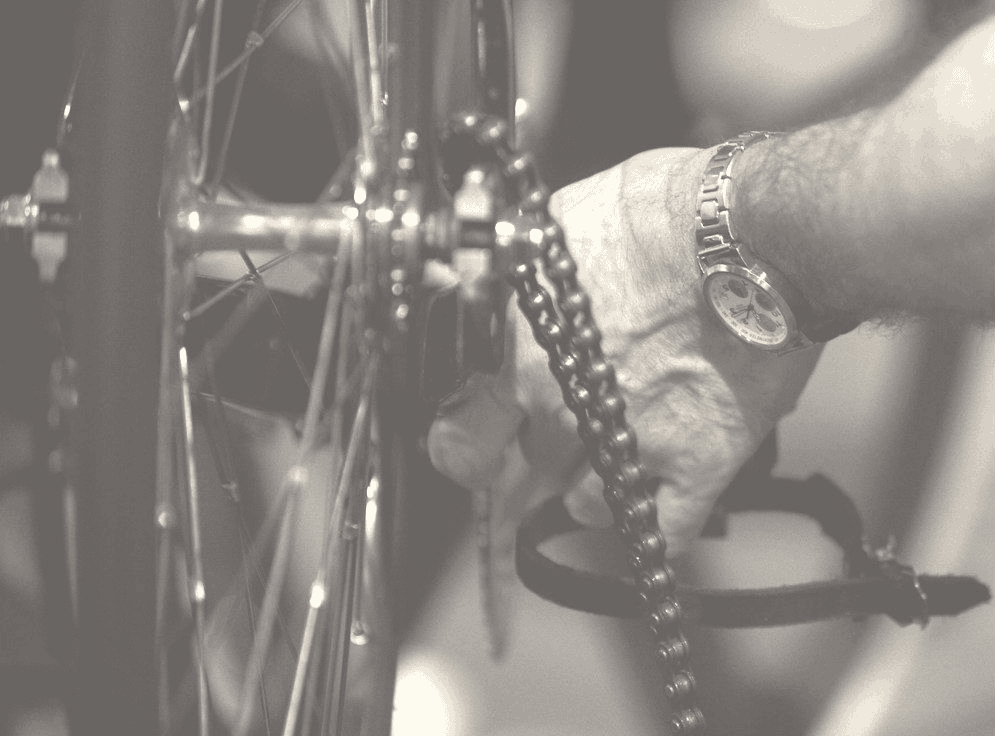 Chris assured me that this break from competition will only increase his hunger to do well.
"When something is taken away from you, that is when you appreciate how much you want it and how much you miss it. If I wasn't missing it, and I wasn't sitting here looking down on the boys and girls getting ready for another session with real genuine disappointment at not being involved, then it would be a sign that now is the time to be hanging up my wheels."

"But I have the same feeling I had at the World Cup in Manchester – I just want to be involved and out there. You have such a short career as a sports person, so I want to make the very most out of the last few years I have got and I realise once it's gone, it's gone and you can't come back to compete at the top level. So I am really keen to keep that same work ethic I have, that same desire, that same drive but I have to be patient and wait for myself to be ready. But once I am, I'll hopefully come back on top."
Chris is clearly not taking anything for granted, even within the GB Team which he has been such an integral part of for over a decade:
"There are so many young guys already performing at an exceptionally high level that it is not just a matter of turning up and getting your slot back in the team again – you have to earn it and fight for it. I know that and that fight will only give me more motivation."
Having observed the GB team for many years, I have seen riders who get to a point in their career when they know they have had enough and other riders for whom being an athlete is their life and not something they want to give up. I asked Chris what is it about being a full time cyclist that is so addictive?
"My personal enjoyment comes from the competitive element of racing. I love the adrenalin and the excitement of race day. I love the challenge of setting myself a goal which people may not think is achievable, maybe an ambitious goal like the world record. You set yourself a target and then it becomes a problem solving situation, where you sit down and work out how you are going to get to that level and perform that well on a particular day. And that kind of thing inspires me and motivates me."

"But it's also about just feeling physically fit. When you are training all the time and you have this level of fitness and condition, it's a nice feeling. If our body is healthy, and you're training and fit, it reflects in the rest of your life – it does with me anyway. Feeling like you're part of a team is also a big part of the enjoyment of it as well."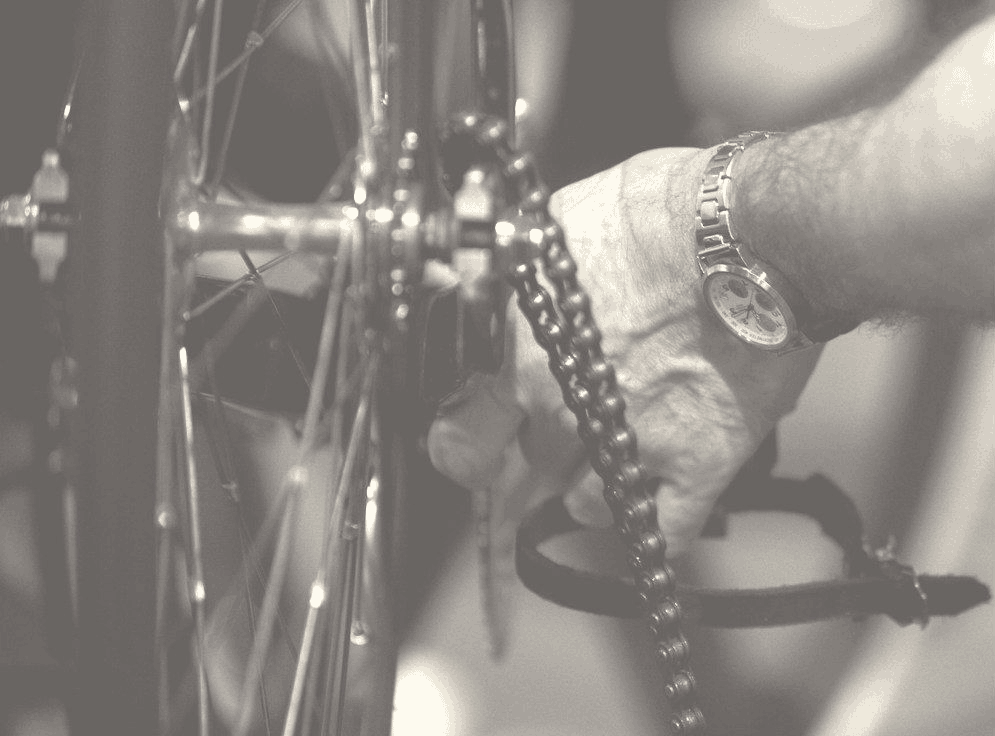 David Daniell a rider with something of the young Chris Hoy about him
Chris & the Year Ahead
There are two basic types of track cyclist – sprint and endurance. The endurance riders generally fill their year racing on the road after the track season has finished, but sprinters like Chris are free to do other things during the summer. So what will he do now that his season is finished?
"There is so much to do outside of cycling that there is no shortage of things to do! I have charity requests, sponsorship requests and fun stuff to keep me busy. For example, I'm getting to go to the Sardinia round of the World Rally Championships in May and I can't wait for that – that is a huge thing I am excited about. I am really into my cars, love going to motor racing events and being involved in them. So it is not like I am sitting at home twiddling my thumbs. I am still going to be busy -- it just doesn't involve physical exercise."
Looking further ahead, when Chris returns to the saddle, the 2012 Olympics may be three years away but 2010 will be a busy year with the Worlds and Commonwealth Games. Once they are out of the way, the pressure and expectation will rise once again as the long build-up and qualification period for the London Olympics begins.
Talking about London 2012, Chris knows that he and the rest of the team face a huge challenge:
"There will be high expectations of the cycling team, more than anybody else. Anything other than a repeat performance of what we did in Beijing is going to be seen as failure, which I actually think is unfair. But, I believe we're up to it. We have a great support network, fantastic riders coming through and everybody is hugely motivated by a home Games. It's weird, but the Olympic Games have only just been held and already everybody is talking about the London 2012 Games."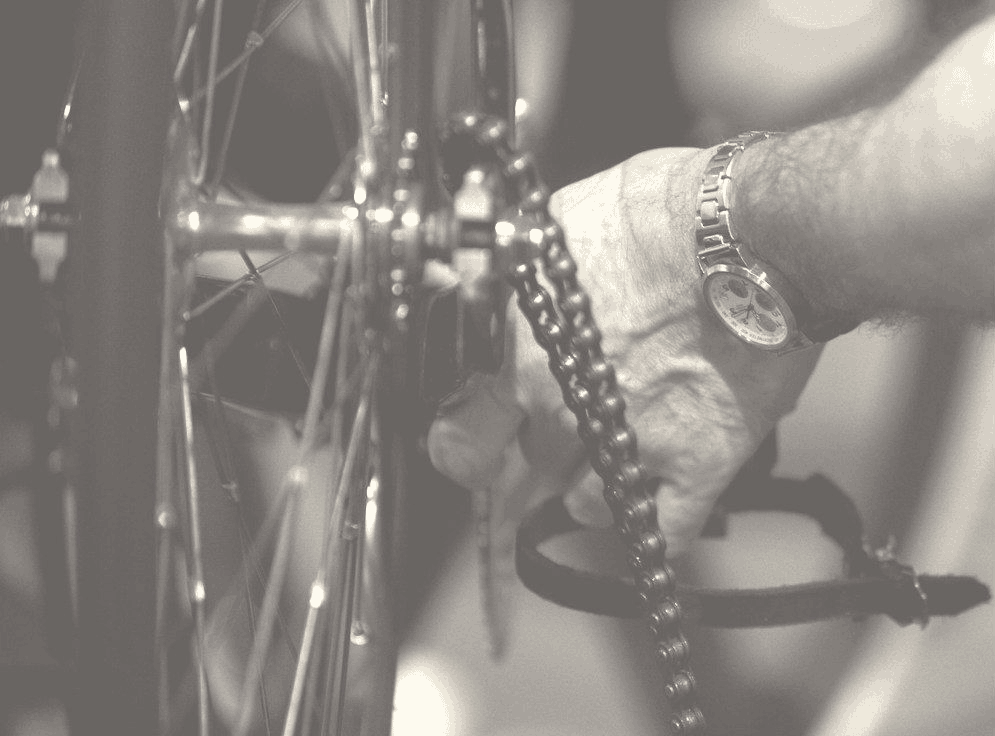 Early 2008 and Chris Hoy trains with Jason Kenny, who he would later face in the Olympic match sprint final
Chirs on the Future Stars in Team GB

Chris is now the sole remaining member of the Team Sprint squad which did so much to put the GB Team on the international map from the lete nineties onwards. His team-mates in so many past battles, Jason Queally and Craig MacLean, have moved on to ride tandem for the Paralympic team. And now there's some really exciting young talent coming through in the males sprint ranks: Matt Crampton and Jason Kenny have already made a mark at the highest level and David Daniell looks set to follow very soon, with others like Christian Lyte and Peter Mitchell in the wings.
I asked Chris if he could identify with what these young and talented riders are going through as they try to earn a place in team for the London 2012 Games?
"Absolutely! In my early years, I had Craig (MacLean) and Jason (Queally) performing at a far higher level than me and I was allowed to get on with my job of being the start man in the Team Sprint without any expectations. Sure, I put pressure on myself as I had my own goals but at that time there was little media pressure and it was all about Jason [who won that amazing gold in the Sydney Kilo]. It wasn't until 2002 when I had a breakthrough year that I became World champion and Commonwealth champion as an individual. That was the first time I had really shone. So it was nice to have had that period of time to develop and move up to the next level."
Interestingly, Chris singles out Jason Kenny's performances in 2008 as something significant:
"Jason Kenny has rewritten the rule book there though and shot to the top – that was a incredible performance in Beijing -- amazing. So he has already catapulted himself into the top echelons of the sport but for guys like Matt, he has already had some incredible performances which have not gone unnoticed, but have been overshadowed by other people. This is an opportunity for him to have a fantastic World Championships alongside Ross Edgar who has been around for a while, whilst guys like David Daniell are able to progress in the shadow of Jason's performances.

"Guys like Christian Lyte and Dave Daniell have put in some amazing performances recently and hopefully they will have time to do their own thing, get up to the next level and then their time will come to shine and step into the spotlight. We know what they have got – it's the rest of the world who don't know yet!"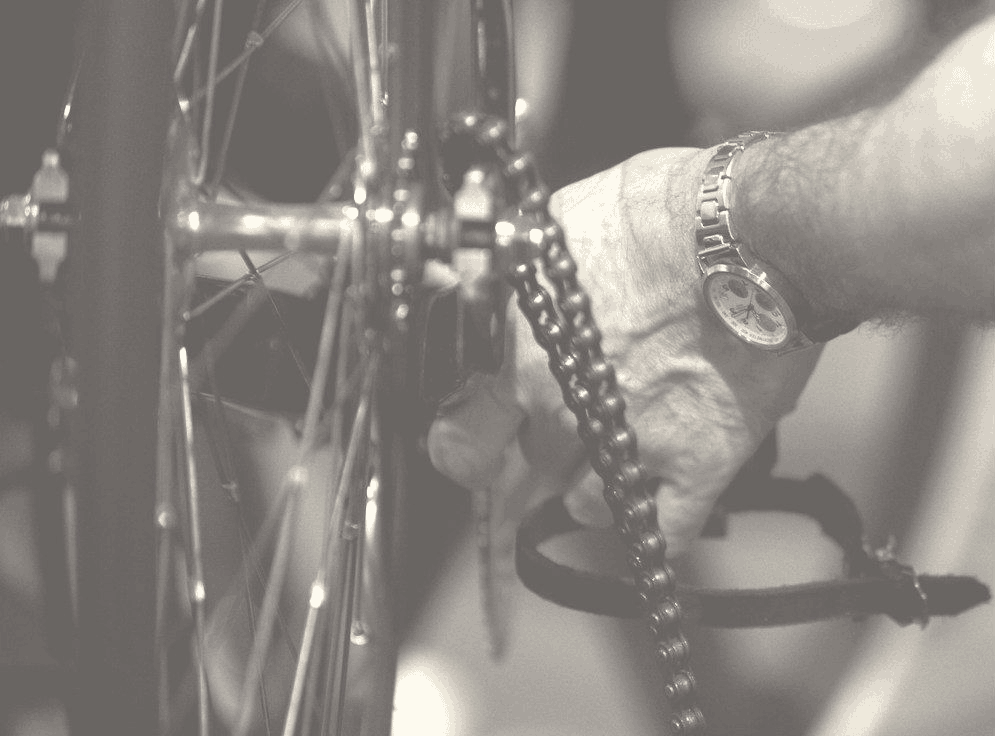 Chris with the rider he said broke the mould for younger riders breaking into the big time -- Jason Kenny (left)
Asked to compare himself to these young up and coming riders, the four time Olympic champion acknowledges some key similarities:
"Matt and David are both quite similar to me in that they are fast but they also have some distance to them, some length so they can hang on to their speed and don't run out of gas after 200 metres. That is essential for the modern sprint where you have to be able to go for two laps full gas. There is certainly a wealth of talent here and it will be great to have that competition within the training sessions. The morale within the group is great too and we all get on really well. I think that is a key factor in our future success."
And so as the next generation of young sprinters prepare to take the GB team's first significant step towards London 2012, they will be without their talisman and leading rider. But it's also a wonderful opportunity for them to make their own mark on the sport which Chris has come to dominate. Chris will undoubtedly be back before long and it will no doubt appeal to his competitive nature to fight for his place on the team and prove once again that he's the best in the business. It's an intriguing mini-plot which we'll all be following with interest.